Pickering's Save My Seat Set
£20.00
Pickering's Save My Seat Set
£20.00
Designed as the perfect favour for a dinner party or Christmas table, our Save My Seat Set contains four miniature bottles of gin, complete with four customisable place-setting tags. Simply write your guest's name on their tag, pop it at their seat and let the good times be-gin!
Product Information
What's In the Pack
Make your guests feel special with their very own gin favour.
The set contains:
2 x Pickering's 1947 Original Recipe Gin 5cl
2 x Pickering's Gin 5cl
4 x customisable luxury neck-tags.
Tags are left blank for your guest's name.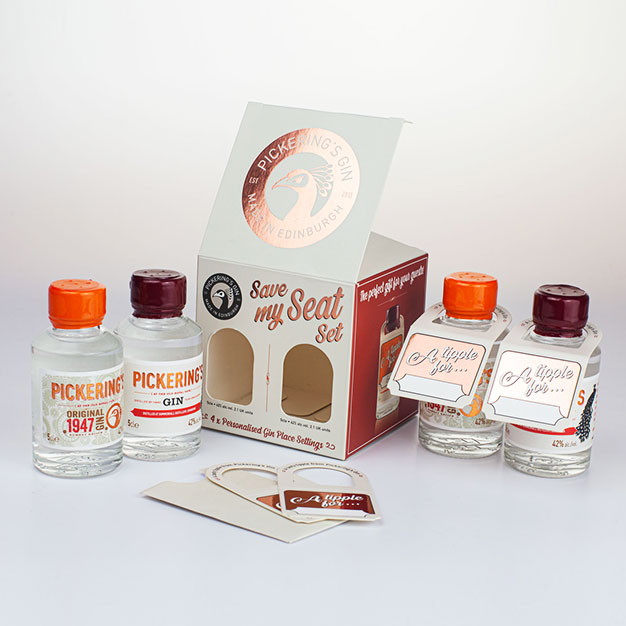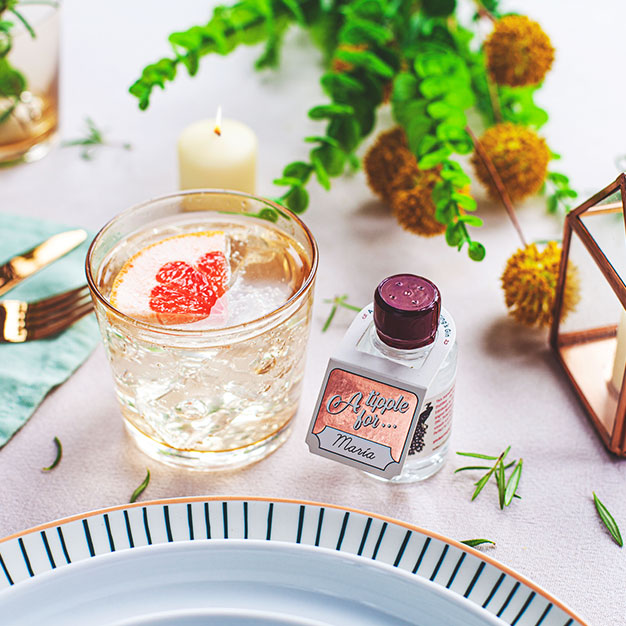 Tasting Notes & Serves
Pickering's Gin
Our spectacularly smooth and flavoursome gin. Serve with Indian Tonic Water & a slice of pink grapefruit.
Pickering's Original 1947 Gin
Crisp and refreshing, with a decidedly spicy kick. Best served as a G&T with a slice of orange, or with ginger ale and lime for a spicier serve.
You Might Also Like
Product Reviews