Pickering's Gin Jolly at
Summerhall Distillery  


~ Welcome to our Gin Jolly Tours ~

We are delighted that Pickering's Gin Jolly tours are new and improved running from Thursday-Sunday, so join us and see how handcrafted gin is really made.
    We now have 2 options that you can chose from on our calendar for an hour and a half of pure Gin pleasure!
Pickering's Gin Jolly will talk you through our amazing brand story, beginning with a G&T on arrival in our Old Workshop. After marvelling at our contraptions and inventions, you'll be shown our unique distilling process in our hand-built distillery. Your tour will finish with a tutored tasting of four award-winning gins from our range.
Pickering's Peacocktail Tour will begin in our hand-built distillery where you will be taken on a journey to see how Pickering's Gin is made. Guests will then be taken upstairs to our VIP tasting room to enjoy a G&T, four neat samples of our award-winning gins and an exclusive cocktail experience that illustrates the history of Gin through the ages. You will leave with your own goodie bag to make a Gin Buck at home along with your very own Peacocktail Book.
Unfortunately, we are no longer able to accept under 18s on our public Gin Jolly tours. Please contact us directly if you have any queries regarding booking, accessibility at tours@pickeringsgin.com.
Please click here to read about the measures we take on our tour to ensure the safety of our guests.
To Book A Gin Jolly Tour During August Please Book Here
All Tours run from Thursday- Sunday. Use the calendar below to choose an available slot.
Searching Availability...
---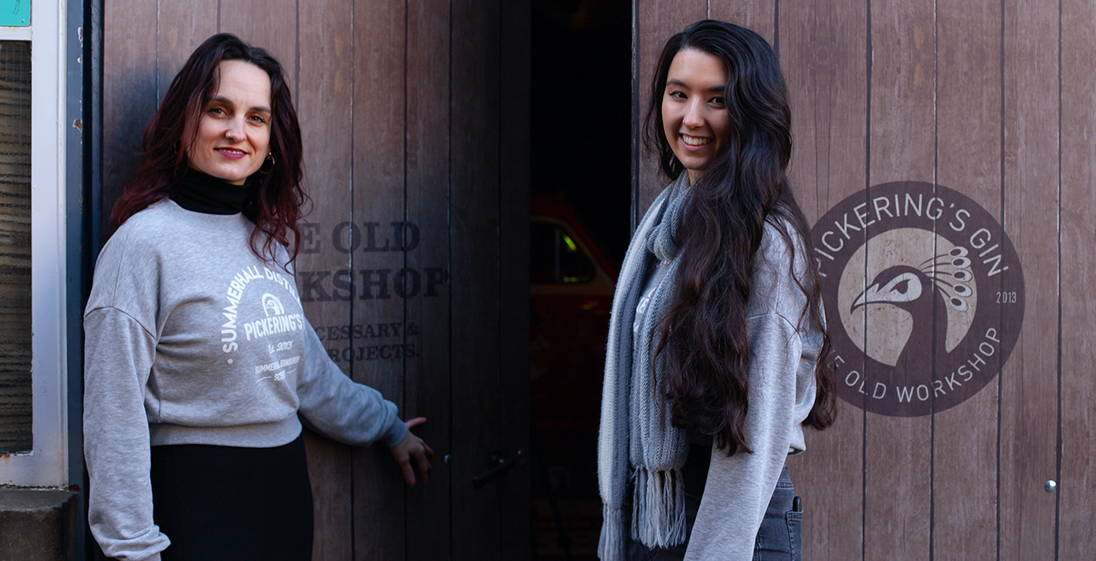 NOUVEAU : A partir du 1er Mai, nous vous proposons une visite de la distillerie de 45 minutes en français le samedi à 12h. Cliquez sur le calendrier ci-dessus pour en savoir plus et réserver.
NUEVO : A partir del 1er de Mayo, proponemos una visita de la destilería de 45 minutos en español los viernes a las 12h. Haz click en el calendario arriba para saber más y reservar.

We can now take group bookings up to 16 people from 10 households with no minimum group size bookings. If your booking is larger than a group of 8, please contact tours@pickeringsgin.com. Should a group of 8 or more book onto a public tour, they may be refused entry. 
We always aim to please, so please email tours@pickeringsgin.com directly to discuss whether we can accommodate you at a different time, or on a private tour.