Pickering's Pink Fizz Survival Kit
£24.95
Pickering's Pink Fizz Survival Kit
£24.95
Enjoy our Pink Grapefruit and Lemongrass Gin Liqueur with tonic for a refreshing, lower ABV serve. 
The Pickering's Pink Fizz Survival Kit includes:
1 x Pickering's Pink Grapefruit & Lemongrass Liqueur 50cl bottle, 20% ABV
6 x Fever-Tree Indian Tonic bottles (250ml)
1 x fresh pink grapefruit.
Product Information
Tasting Notes
Inspired by the pleasure of a Pickering's Gin and tonic garnished with a slice of pink grapefruit, we have engineered our own decadent and refreshing gin liqueur.
The soft, sun-kissed citrus of the pink grapefruit complements our gin's spicier botanicals, while lemongrass adds fragrant warmth. Finally, we added a tantalising hint of extra cardamom to give our gin liqueur a uniquely sumptuous finish.
Please note, our liqueur contains real fruit. May change colour in sunlight or over time.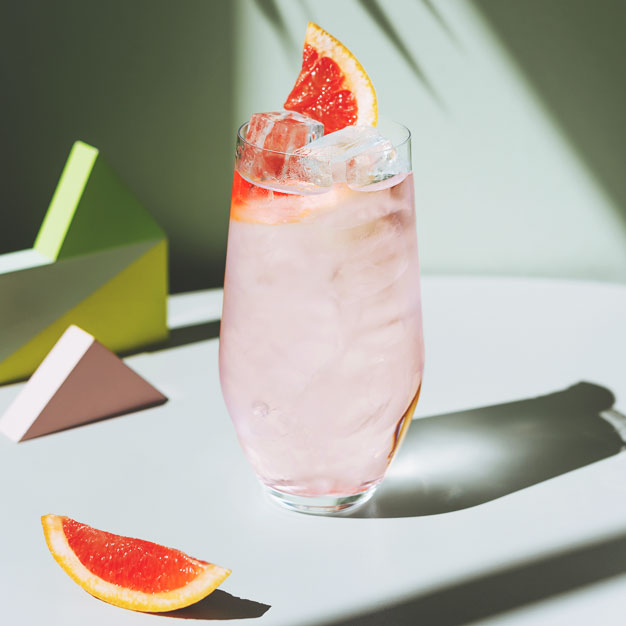 Perfect Serve
Perfect with tonic or topped onto fizz, but that's not all! This versatile liqueur is a perfect cocktail playmate- from frozen granita to a decadent affogato, the world's your oyster.
The Cocktails
Cocktail Recipe
Pink Grapefruit Fizz
Cocktail Recipe
Affogato
You Might Also Like
Product Reviews