Is it a whisky? Is it a gin? It's Pickering's Oak Aged Gin – gin distilled in the usual way, then aged (finished) in a Scotch whisky cask. In this case, a whisky cask from the Highland region.
Please note: we regret we can only sell and deliver Pickering's Gin to addresses in the UK.
On the nose:­ Slightly charred, warm oak with hints of Acacia honey. Lemon vanilla icing notes float on top with a distinct lingering finish reminiscent of an orange whisky liqueur.
On the palate: Light brown sugar nestles underneath a bold, piney juniper hit. Soft, sweet dried apricots and barley sugar notes open up into a long, rounded woody oak finish.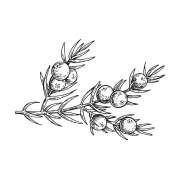 The Highland region covers a vast and diverse area of Scotland. Its whiskies are often full-bodied and powerful.

Serve short: neat or on ice, like your favourite whisky.
Serve long: ice, ginger ale and an orange twist.