Looking for a something special this Mother's Day? Why not let us personalise your gift.
Our gift wrapping service includes tissue paper and a personalised Mother's Day necktag.

Ruin your mother in style
You buy the gin and we will wrap it, pack it and send it straight to your mum, complete with personalised mini Mother's Day card bottle tag... completely free of charge!
Just add this product, along with anything from our online shop and we will do all the hard work for you.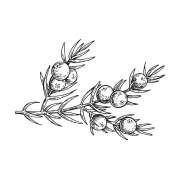 To personalise your Mother's Day bottle card, please type your message in the text box at the checkout.
Please note that the card follows the following format:
"Dear [you insert message],
Happy Mother's Day!
[you insert message]
Please keep messages to under 20 words in length. You can locate the text box by clicking on the shopping cart icon at the top right of this screen.
From gin-fuelled jamborees to gin-filled Christmas baubles, our #ginfriend hear about Pickering's products and events before anyone else.