Is it a whisky? Is it a gin? It's Pickering's Oak Aged Gin – gin distilled in the usual way, then aged (finished) in a Scotch whisky cask. In this case, a whisky cask from the Lowland region.
Please note: we regret we can only sell and deliver Pickering's Gin to addresses in the UK.
On the nose: Zesty lemons with overtones of creamy vanilla. A burst of tangy citrus to start opening into softer apricot and a subtle brown sugar note.
On the palate: Lusciously complex with sweet woody notes. Light and mellow with a subtle depth of dried dates and fig. Hints of soft honey and malted biscuit on the finish and a well-rounded, warm mouth-feel.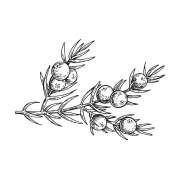 This region's softer landscape is reflected in the lighter colour and character of its whiskies.

Serve short: neat or on ice, like your favourite whisky.
Serve long: ice, ginger ale and an orange twist.