Forget-Me-Not Love Lockdown Cocktail Kit
£40.00
Forget-Me-Not Love Lockdown Cocktail Kit
£40.00
Make your next date night unforgettable with our handy cocktail kit. Each kit contains a 50cl bottle of Forget-Me-Not Gin and the makings of SIX drinks: 

2 x "Être Fleur Bleue" Collins Cocktail 
2 x " Cloud Nine" floral fizz cocktail 
2 x  perfect pour G&Ts
plus- a pack of grown-up G&T gummies to nibble on! 
We'll send you the ingredients you need, along with a handy recipe card to bring the cocktail bar to your kitchen. This item qualifies for free shipping anywhere in the UK. 
*n.b. decorative flowers and straws are not included. 
Product Information
What's In the Pack
1 x 50cl Pickering's Forget-Me-Not Gin
1 x 200ml La Dolce Vita Prosecco
2 x 200ml Fever-tree tonic
2 x 200ml Fever-tree Elderflower tonic
1 x 1Ltr mixed pink and blue Candy floss (like you get at a funfair!)
2 x lemons
2 x sugar fair-trade sugar sachets
1 x G&T Cocktail Gummies (from lovely small producer Ask Mummy & Daddy)
1 x Easy to follow recipe card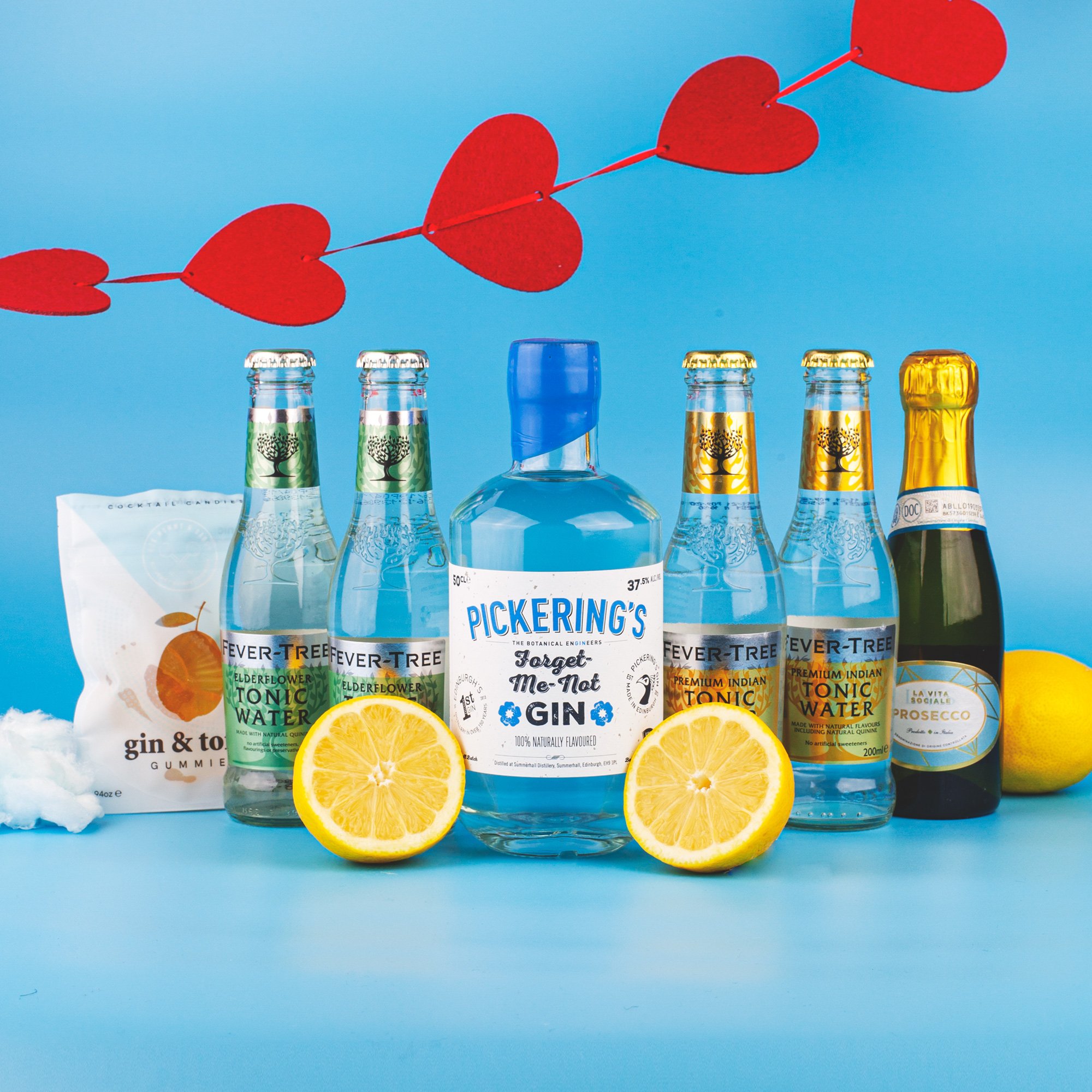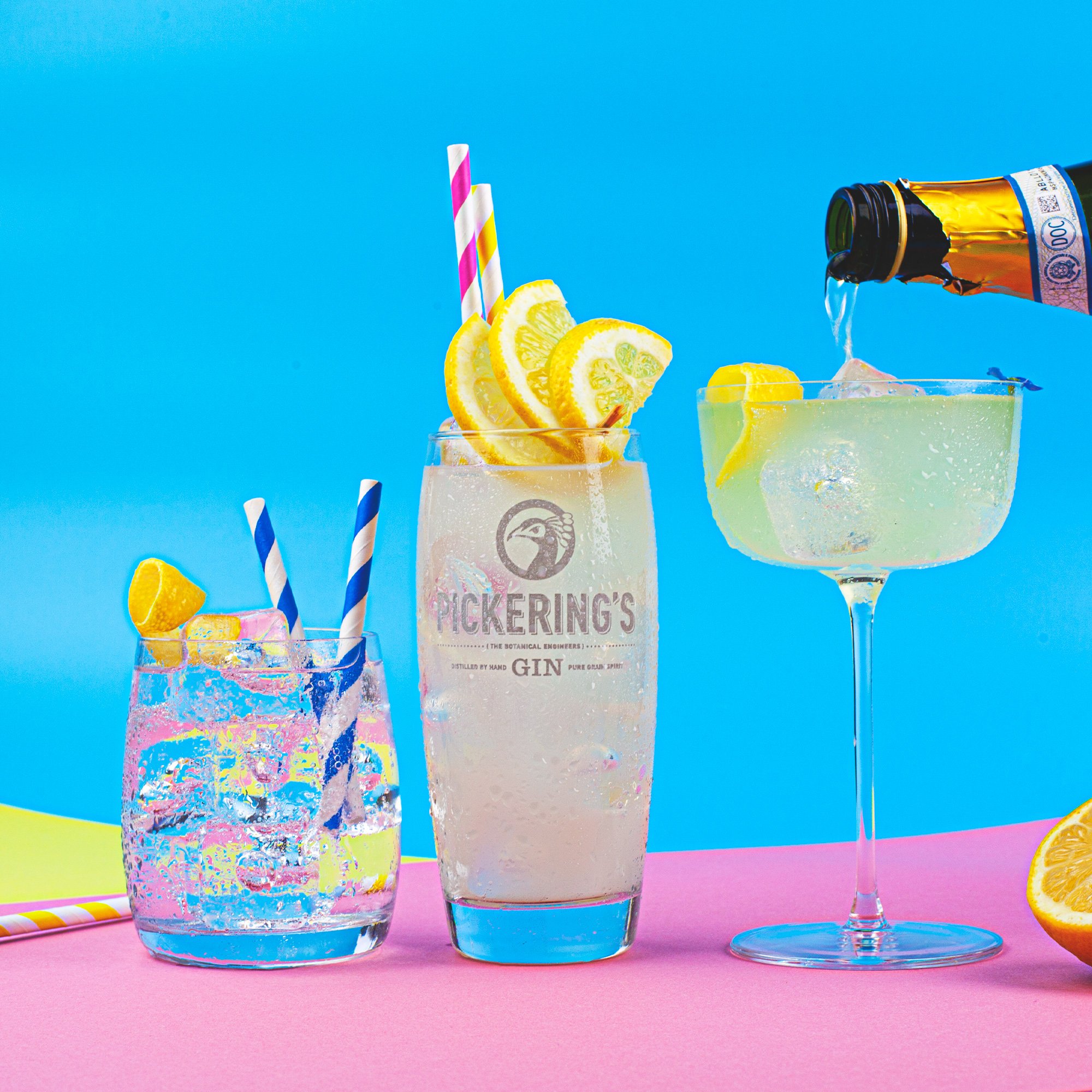 Dietary & Allergy Advice
Ask Mummy & Daddy G&T Cocktail Gummies:
Ingredients:
Glucose syrup, sugar, gelatine, citric acid, pectin, natural flavouring, natural colour (caramel sugar syrup), vegetable oils (coconut oil), beeswax, carnauba wax.
Nutritional information:
Energy: kJ 1419 / kcal 323, 
Fat: 0.0g
, Fat of which Saturated: 0.0g
, Carbohydrates: 23g, 
Carbohydrates (of which sugars): 14g, 
Protein: 2g
, Salt: 0.08g.
Dietary information: 
May Contain: milk, wheat, soy, peanuts and tree nuts.

The Cocktails
Cocktail Recipe
Cloud Nine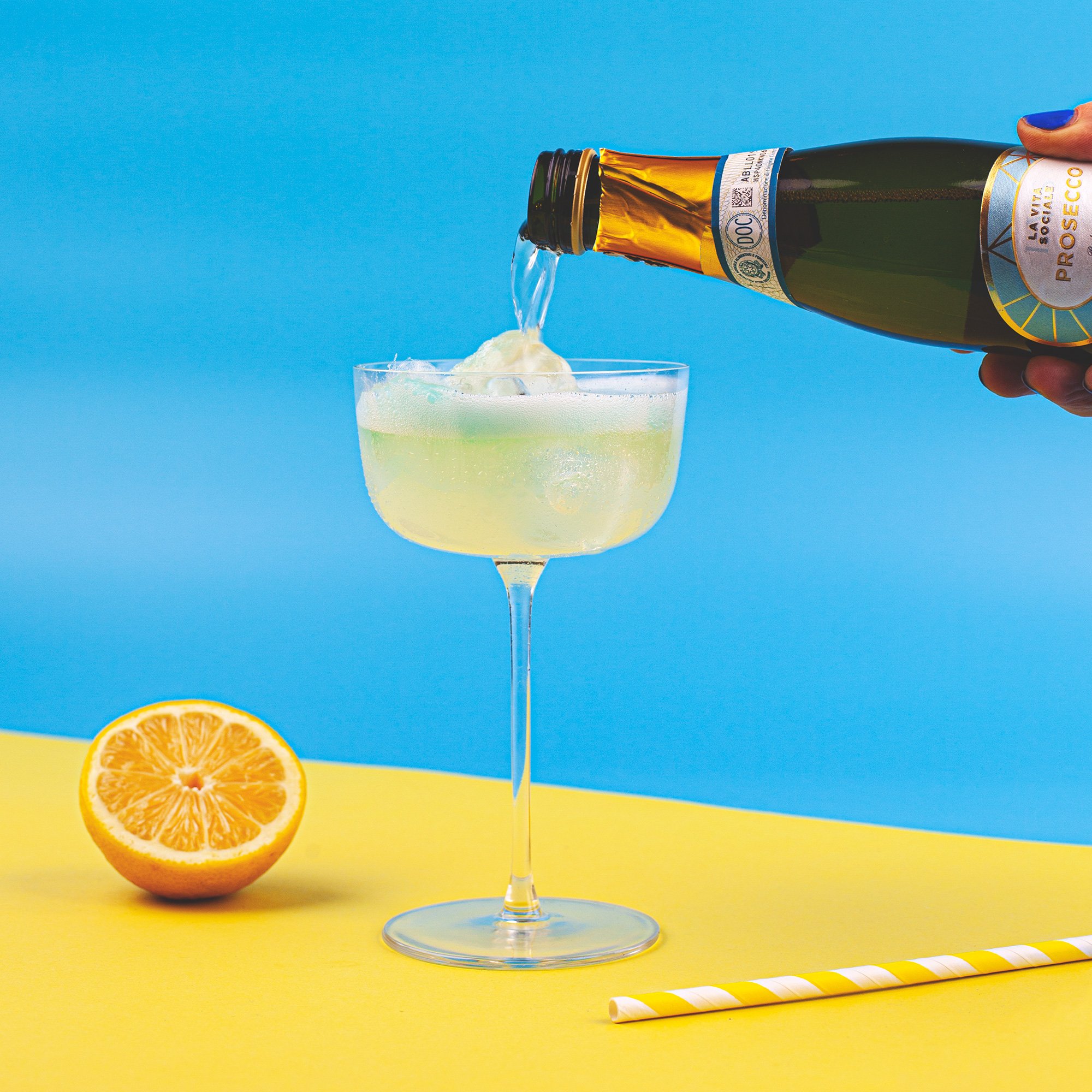 Cocktail Recipe
The Perfect Serve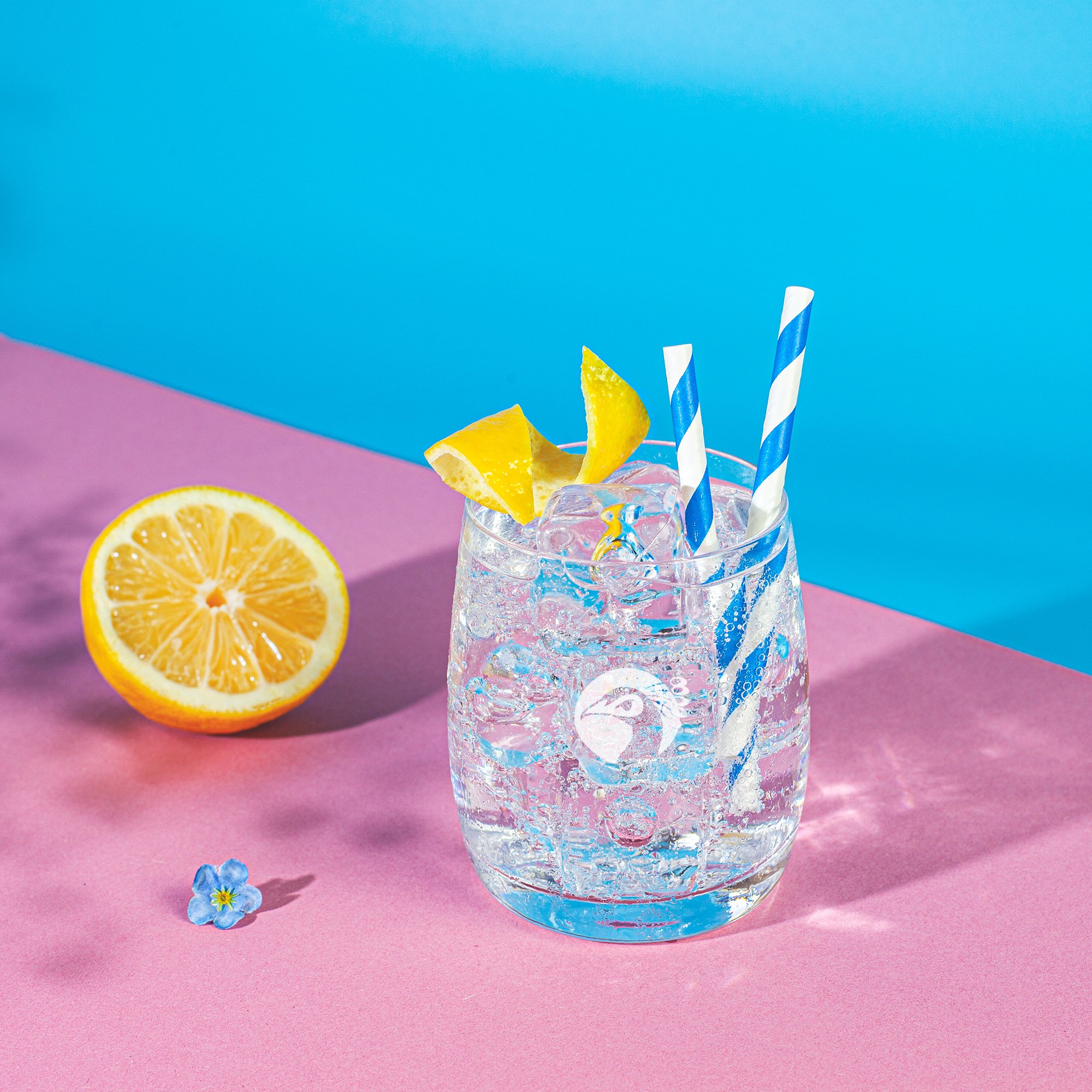 Cocktail Recipe
Être Fleur Bleue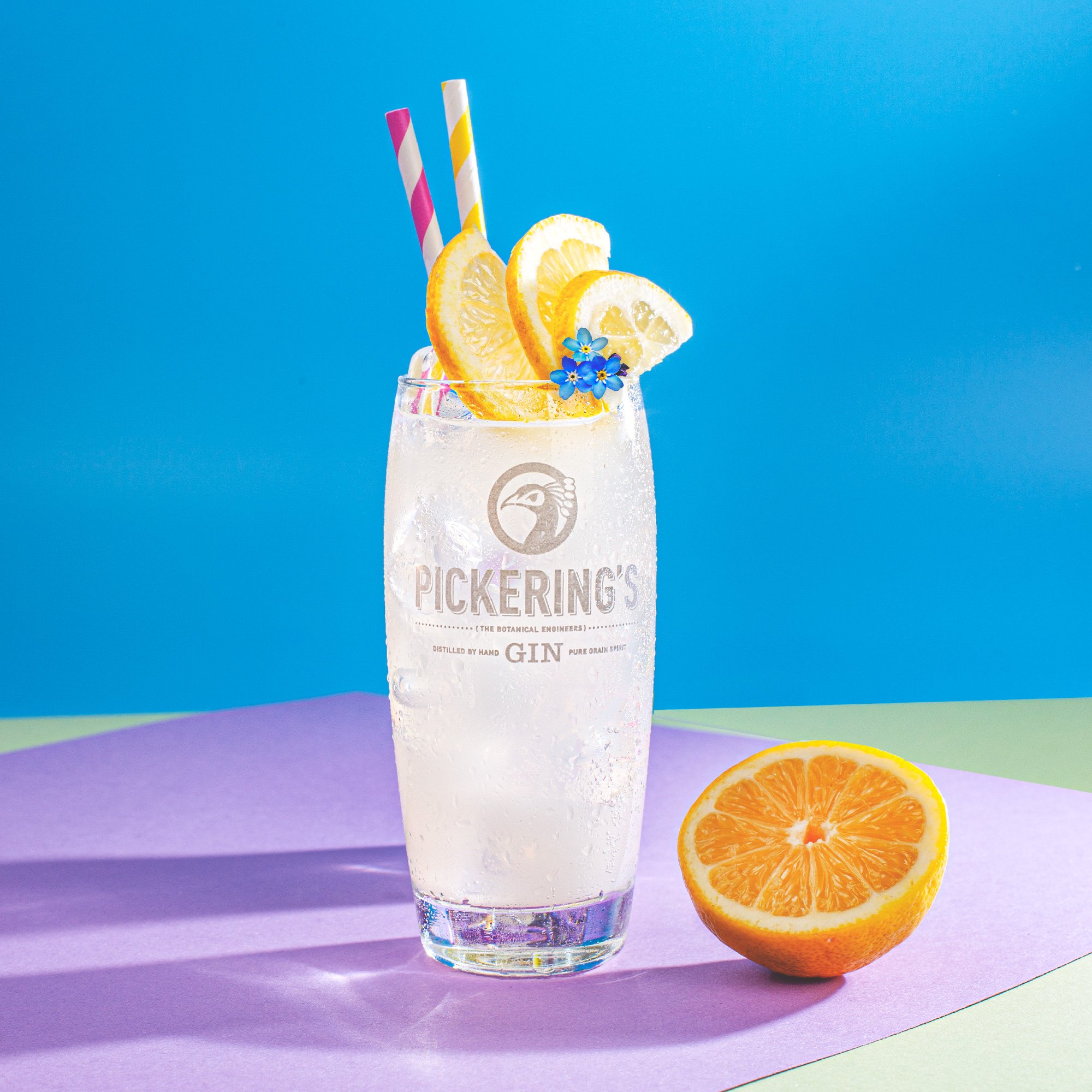 Cocktail Recipe
You Might Also Like
Product Reviews