Looking for a wonderful gift? A Summerhall Distillery tour voucher may be just the ticket.
Please note: we regret we can only sell and deliver Pickering's Gin to addresses in the UK.
A guided tour with gin tasting
You buy the voucher (£10 a pop) and the lucky recipient can book their tour at a time that suits them.
They'll spend about 1 hour seeing how award-winning small batch gin is made, sampling all three Pickering's Gins and enjoying a complimentary Pickering's & Tonic from the gin tap in the Royal Dick bar.
(Sure they wouldn't like a friend to go with them?)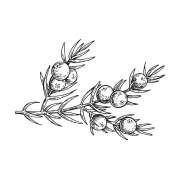 How to redeem your vouchers
Once bought, your voucher will be posted to you. If you need separate vouchers please email tours@pickeringsgin.com.
All our Distillery tours are by appointment. To redeem a voucher you must book a tour in advance by phoning 0131 290 2901, emailing tours@pickeringsgin.com or popping your voucher code into our online booking calendar. No booking, no tour – sorry.
Please note, vouchers are not valid during August and expire after 12 months.
From gin-fuelled jamborees to gin-filled Christmas baubles, our #ginfriend hear about Pickering's products and events before anyone else.