Looking for a wonderful gift? A Summerhall Distillery tour voucher may be just the ticket.
Our vouchers are sent to you as an Online PDF, sent via email.
Please allow up to 72 hours for your order to be processed.

Any queries contact tours@pickeringsgin.com

Please note, vouchers cannot be redeemed during the month of August as our Gin Jolly runs as an official Edinburgh Fringe show.

A guided tour with gin tasting
You buy the voucher (£10 a pop) and the lucky recipient can book their tour at a time that suits them.
They'll spend about 1 hour seeing how award-winning small batch gin is made, sampling all three Pickering's Gins and enjoying a complimentary Pickering's & Tonic from the gin tap in the Royal Dick bar.
(Sure they wouldn't like a friend to go with them?)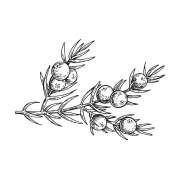 How to redeem your vouchers
Our Pickering's Gin Jolly vouchers will be sent as an online PDF and delivered by email. If you have any queries, please do not hesitate to contact us.
All our Distillery tours are by appointment. To redeem a voucher you must book a tour in advance by phoning 0131 290 2901, emailing tours@pickeringsgin.com or popping your voucher code into our online booking calendar.
Please note, vouchers are not valid during August and expire after 12 months.
From gin-fuelled jamborees to gin-filled Christmas baubles, our #ginfriend hear about Pickering's products and events before anyone else.