Royal Yacht Britannia Gin Survival Kit
£35.00
£43.00
Royal Yacht Britannia Gin Survival Kit
£35.00
£43.00
Rarely served outside exclusive soirées on board her majesty's Royal Yacht, Britannia Gin has docked in our online shop for a limited time only. 
The Queen's former floating palace, Britannia was an ambassador for British business, promoting trade and industry around the world. Britannia Gin is a unique balance of 16 Botanicals, inspired by ports visited by Britannia during her 44 years at sea. 
Kit includes: 
Britannia Gin 70cl 
6 x Fever-tree tonic bottles 200ml. 
Why not sip like a royal from the comfort of your own living room? 
We recommend you garnish this serve with fresh lemon (fruit not included).
Product Information
More About Britannia Gin
A million nautical miles in a glass, Britannia Gin was created to celebrate the world-famous Royal Yacht Britannia, docked in our home city of Edinburgh. It takes familiar Scottish botanicals of juniper; heather and bog myrtle as her Scottish link and marries them perfectly with a selection of botanicals from around the globe.
Citrus representing the Caribbean; eucalyptus leaves and lemon myrtle in a nod to the Antipodes; Greek inspired orris root; liquorice root reflecting the USA; angelica inspired by Norway; coriander representing northern Africa; Maltese inspired Blood Orange; pepper inspired by India; cloves reflecting Burma; lotus root inspired by China and finally, rose petals to celebrate her 1977 UK tour for the Queen's Silver Jubilee.
Tasting Notes: a citrus-led, sweet and slightly spicy gin.
The Perfect Serve: serve with Fevertree Indian tonic and a slice of lemon.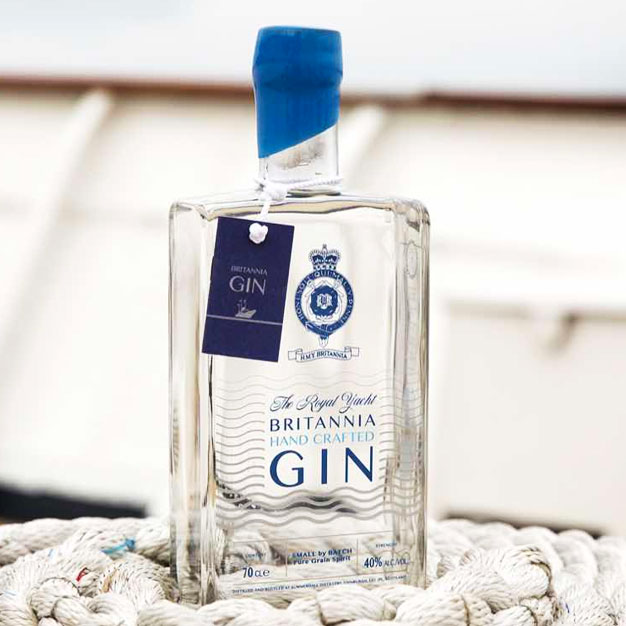 You Might Also Like
Product Reviews