3 Queens Triple Tipple
£20.00
3 Queens Triple Tipple
£20.00
An adorably pick-up-able pack of our 3 Queen's Gin in miniature form.
Inspired by Cunard's three legendary ships and their elegant sophistication, we have selected and balanced botanicals that are emblematic of each Queen's route around the globe today.
10% of each bottle sold directly from our website or distillery is donated to Cunard's nominated Charity, the Princes Trust.
Please note: we regret we can only sell and deliver Pickering's Gin products to addresses in the UK.
Product Information
Tasting Notes & Perfect Serve
Queen Victoria
Nose: Clean citrus and fresh coriander followed by piney, peppery juniper
Palette: Strong juniper with earthy angelica and fragrant coriander seed. Sweet blood orange notes come forward at the end
Finish: Long, dry finish with smooth, oily mouth feel
Perfect Serve: Serve with Fever Tree Mediterranean tonic water, rosemary and a lemon twist.
Queen Mary
Nose: Bright coriander and fresh pine with a hint of green apple
Palette: Plush soft fruits with well-rounded juniper and pine. Sweet, subtle raspberry leaf and a hint of lime
Finish: Gentle warm cinnamon notes with lasting juniper
Perfect Serve: Fever Tree Indian tonic water, sliced green apple, mint and a raspberry.
Queen Elizabeth
Nose: Instant spice. Dominant cardamom and aromatic cloves
Palette: Sweet anise and fennel on top. Fragrant juniper supported by warming cardamom
Finish: Dry 'rooty' finish with lingering, peppery coriander
Perfect Serve: Fever Tree Indian Tonic Water, lemongrass and cardamom pods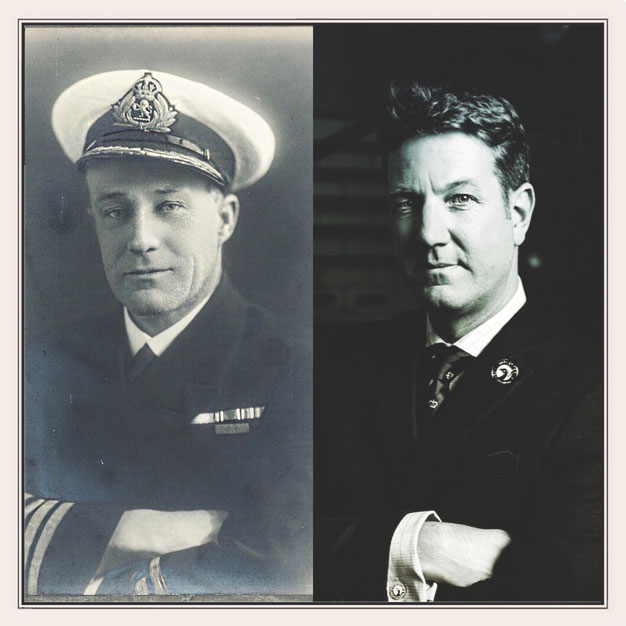 About 3 Queens Gin
Our Co-founder Marcus Pickering is the Great Nephew of famed Cunard Captain George Gibbons CBE RD RNR. A chance connection that has produced a most exceptional gin collection. Inspired by Cunard's three legendary ships and their elegant sophistication, we have balanced botanicals emblematic of each Queen's route today.
The launch is a lifelong dream of Marcus', whose great-uncle sailed as captain of Cunard White Star liners from 1909-1944. These ships included: Majestic, Aquitania ("The Ship Beautiful") and the legendary transatlantic liner the Queen Mary in 1936. Sold exclusively on board Cunard ships and directly from the distillery, this is your chance to experience the luxury of the world's 5 star Cruise line famed for entertaining Royalty, High Society and Hollywood starlets for 180 years.
You Might Also Like
Product Reviews