1 Litre 1947 Gin & Tonic Kit
£36.99
1 Litre 1947 Gin & Tonic Kit
£36.99
It's a funny world we're living in at the moment, right? We have put together the perfect gin and tonic survival pack to ensure that no matter what happens - you still have a G&T to hand. We've upgraded this kit to feature one litre of our award-winning Pickering's 1947 Original Recipe Gin!
Order now and get a one-litre bottle of Pickering's 1947 Original Recipe Gin,
and six bottles of Fever-tree Indian Tonic Water
. We recommend you garnish this serve with fresh orange (fruit not included).
Product Information
More About Our 1947 Gin
Pickering's Gin is based on an original Bombay recipe, dating from 17 July 1947. Kept as a family secret for over 66 years, it only resurfaced when we began distilling at Summerhall in Edinburgh.The original recipe gave us a gin full of fragrant spices and fresh citrus fruits – just the way they liked it in the days of the Raj.
Tasting notes: Cardamom, coriander, clove and cinnamon spice lead to a crisp, refreshing and long finish.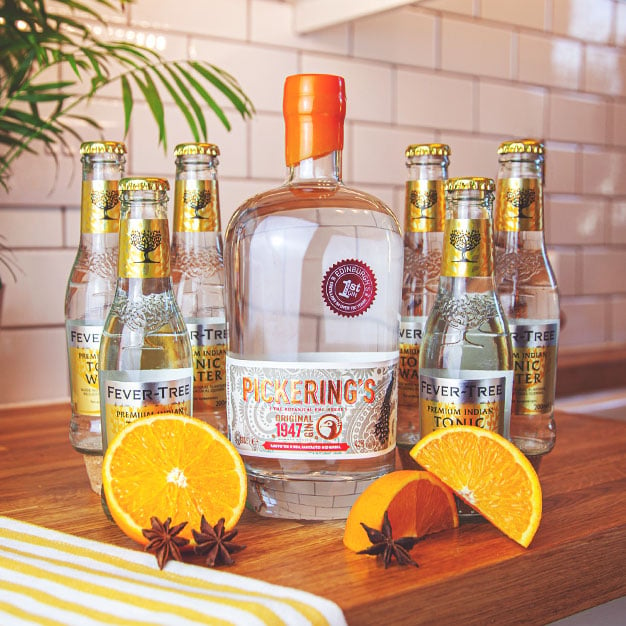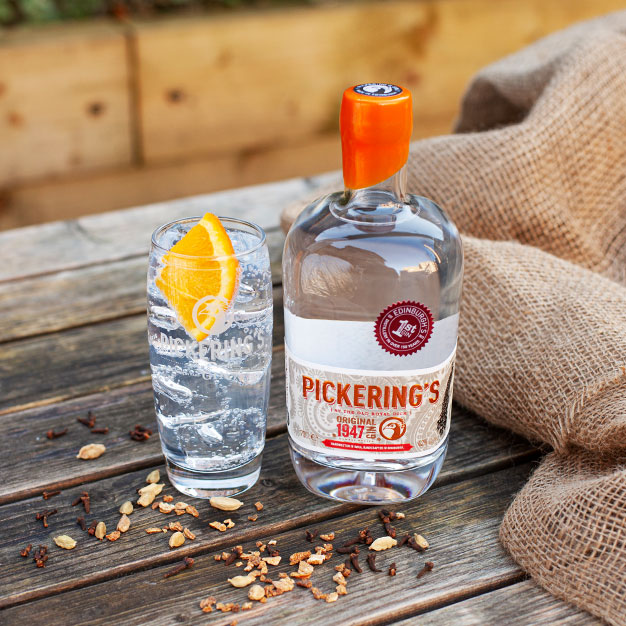 The Perfect Serve
Fill a hi-ball or gin goblet with ice. Add 50ml of gin and 150ml of tonic, and add a slice of orange.
If you're feeling adventurous, try mixing with ginger ale, Dr Pepper or if you are feeling really Scottish, why not try Irn Bru?
You Might Also Like
Product Reviews