1 Litre 1947 Gin & Ginger Ale Kit
£36.99
1 Litre 1947 Gin & Ginger Ale Kit
£36.99
If you know, you know. Our fragrantly spiced 1947 Original Recipe Gin is the perfect pairing for ginger ale, with the warming spice of ginger accentuating the cinnamon, cloves, cardamom and anise of our award-winning Bombay blend. Add a big squeeze of lime and settle in for a cosy night in.
Order now and get a one-litre bottle of Pickering's 1947 Original Recipe Gin and six bottles of Fever-tree Ginger Ale. We recommend you garnish this serve with fresh lime (fruit not included).
Product Information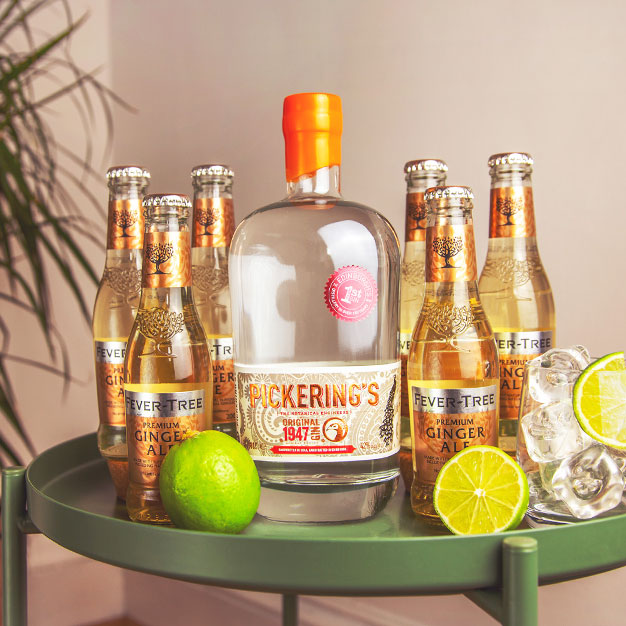 More about Our 1947 Gin
This edition is made precisely to our original recipe, as it was written down in Bombay, 1947. The cinnamon used in this version gives your gin a decidedly fragrant warmth.
Spicier, sweeter and more intense than most gins on the market, it's a decadent trip back to the last days of Raj. Cardamom, coriander, clove and cinnamon spice lead to a crisp, refreshing and long finish.
The Perfect Serve
Fill a hi-ball or gin goblet with ice. Add 50ml of gin and 150ml of ginger ale, and a big squeeze of lime.
If you're feeling adventurous, try mixing with Dr Pepper or if you are feeling really Scottish, why not try Irn Bru?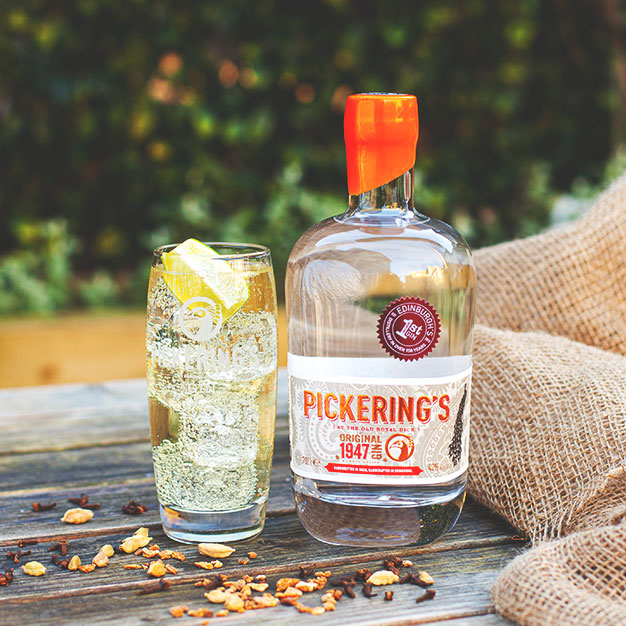 You Might Also Like
Product Reviews