There's always something going on at Summerhall Distillery. Catch up on some of the highlights here....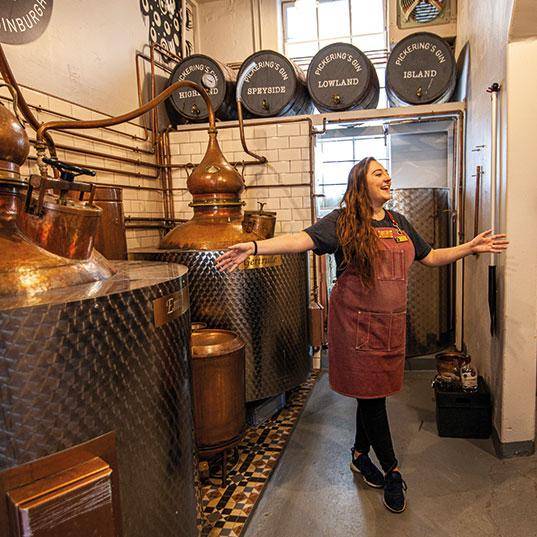 Pickering's Gin up the ante for Fringe Tours
The Edinburgh Fringe Festival has begun and our Pickering's Gin Jolly has been
given an extra flourish for the month of August. Due to high demand, we've added an extra ten tours
every single week to ensure everyone gets the opportunity to visit us.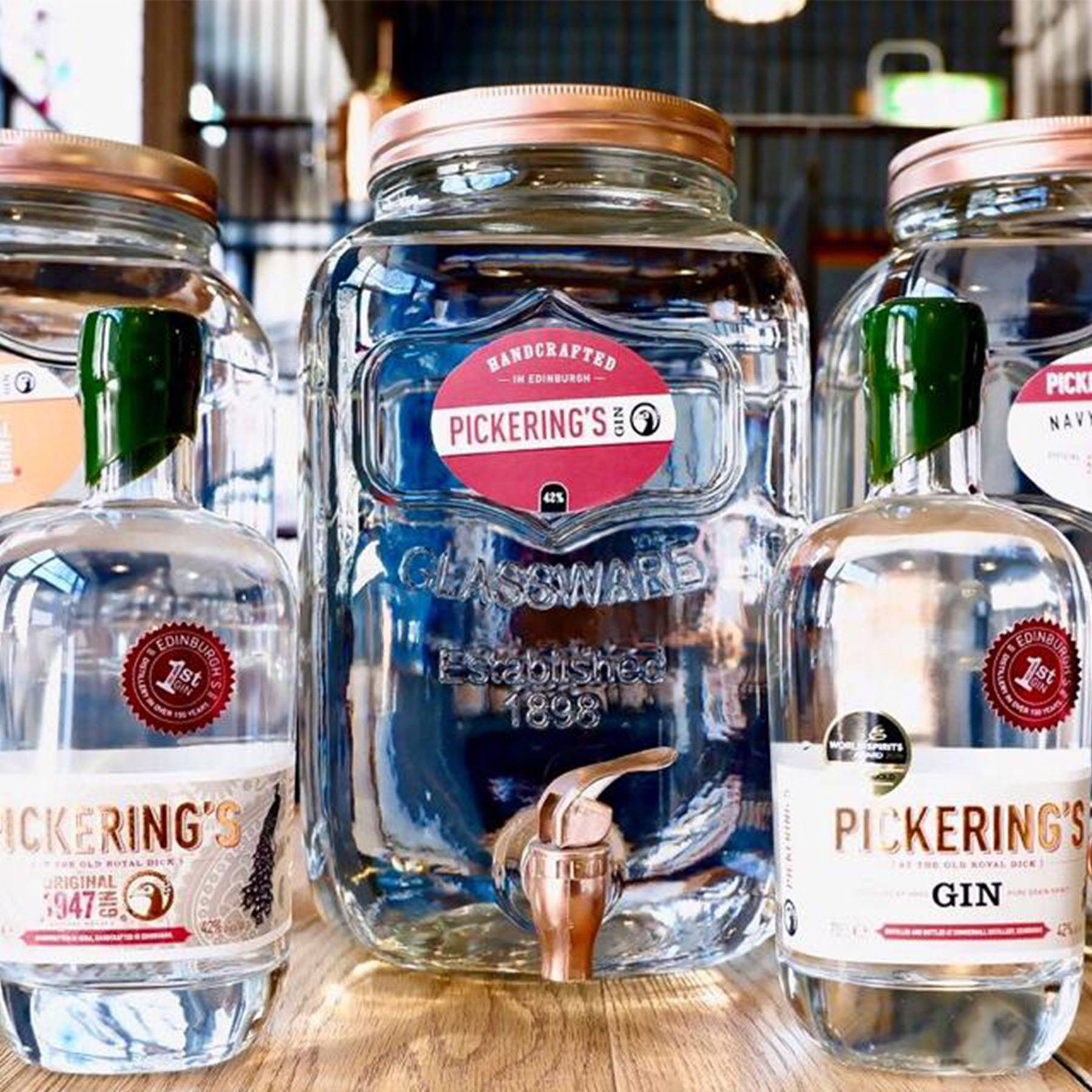 Our new bottle scheme gets the green light! With concerns about the environment at an all-time high, we think it's the responsibility of every business, big and small, to ensure they're doing their bit. So, after a few green smoothies and a green salad for lunch, we got our pioneering ginnovators, Matt and Marcus, to do a spot of green thinking. Here's what they came up with…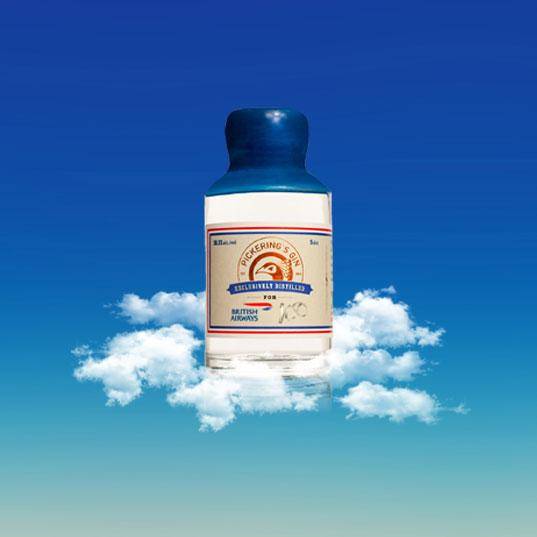 Launching a gin with more altitude for British Airways
Good taste. Some have it. Some don't. But did you know that at 30,000 feet, our taste receptors are significantly suppressed? Air pressure, lack of humidity and even the hum of plane engines can render many high-flyers unable to discern sweet and salty flavours effectively.
Now that's the kind of whacky science challenge our engineers Matt and Marcus just couldn't resist. So they set about their latest ginvention – a tipple that would taste as good in the sky, as it did on the ground.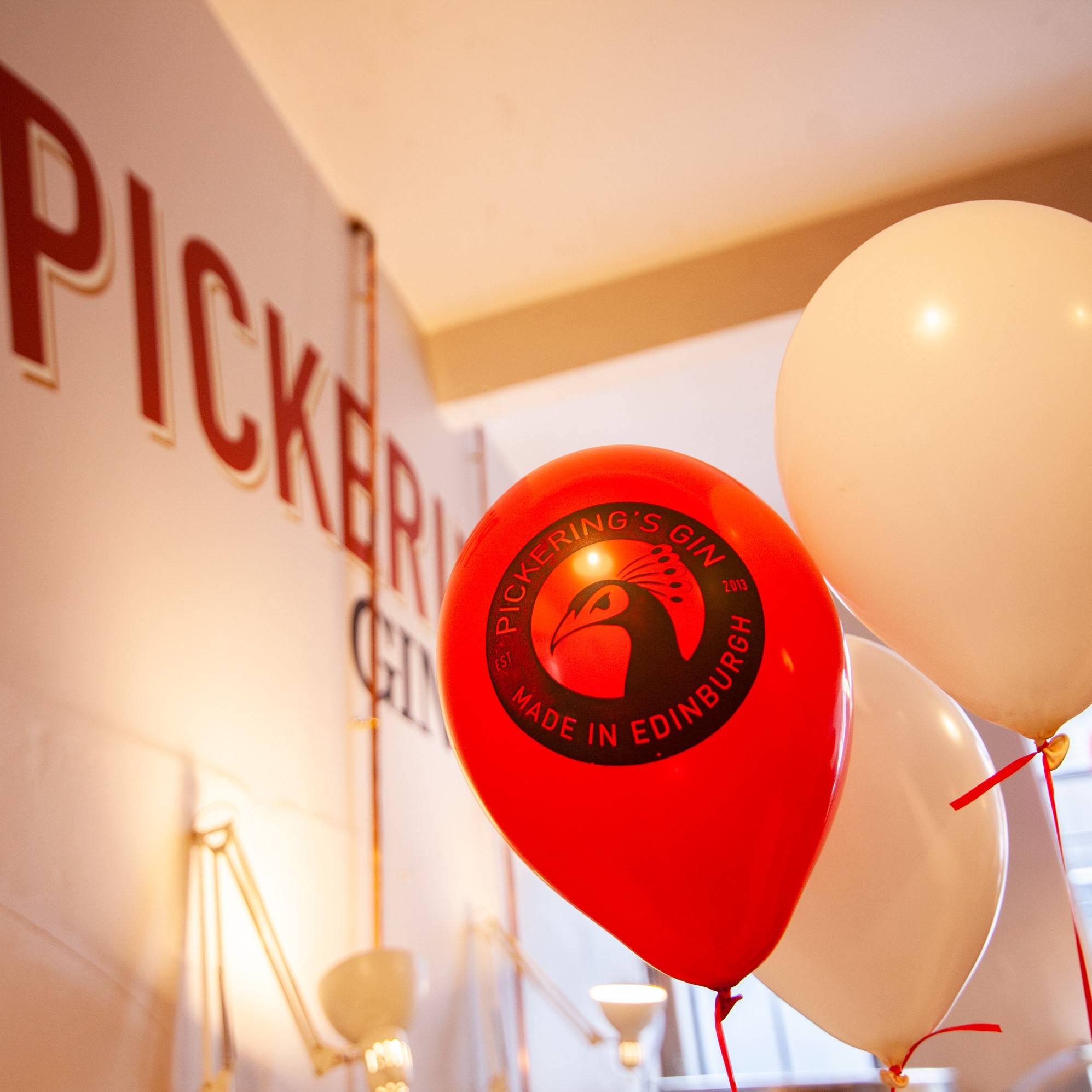 We are celebrating our 5th birthday!
This time 5 years ago in Summerhall, Edinburgh, the first batch of Pickering's gin was distilled, bottled and dispatched to the general public. We didn't know it then, but we became the first exclusive gin distillery in Edinburgh in over 150 years! So in good spirits, we'd like to share some fond memories...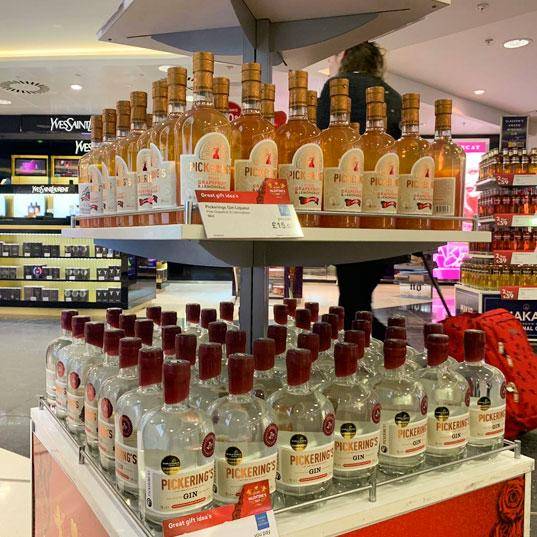 Pickering's Gin now available to buy at World Duty Free
After a short delay, we're delighted to announce that you can now proceed directly to World Duty Free to pick up a bottle of Pickering's Gin before flying out of Scotland.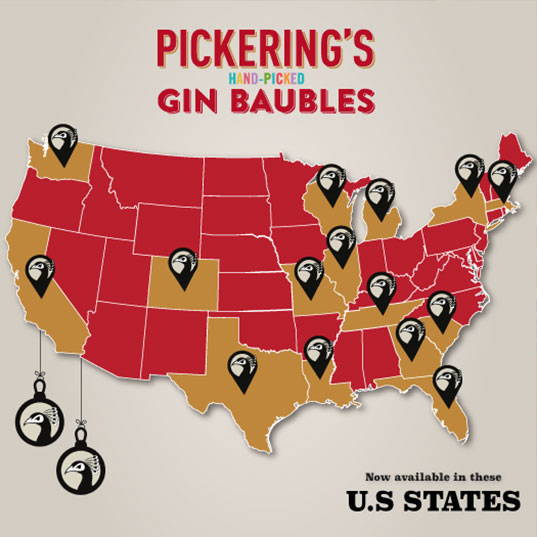 Gin Baubles become available in the USA for the first time
That's right, Pickering's Gin-filled Christmas Baubles have landed in the U.S.A! For the very first time, the UK's must-have Christmas-tree upgrade will brighten up festivities across America. Pickering's Gin elves have filled, capped, ribboned and packed Christmas spirit and cheer into over 1 million brightly coloured ornaments. Each filled and finished by hand in the Scottish Capital's first exclusive gin distillery for over 150 years (not quite the North Pole, but close enough!) So far, excitement for the Gin Baubles in America has been tree-mendous!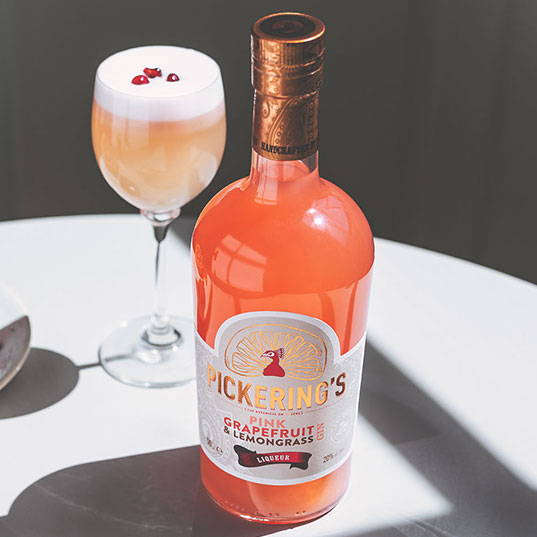 Launching our latest perfect serve
Back in January, we asked our #Ginfriends what is the next thing they'd like to see from us. The overwhelming response: "flavours, flavours, flavours!" But what flavour? Well there could be only one choice. Inspired by our signature serve – Pickering's Gin & tonic garnished with pink grapefruit – Head Distiller Matt Gammell set about creating our first ever liqueur using the trusty pink grapefruit and fragrant spice that has long been the hallmark of a perfect P&T.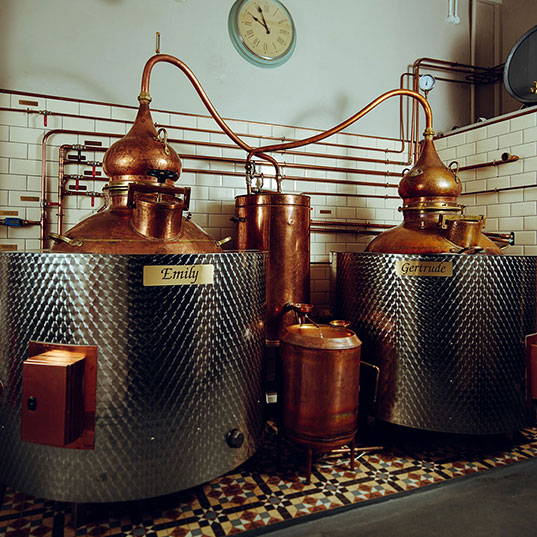 The Best Visitor Attraction in Edinburgh, The Lothians and Borders has a brand new shop!
"If you can't find what you want, make it yourself" was the mantra and sense of determination that led Marcus and Matt to build their very own distillery in Edinburgh's old Royal (Dick) School of Veterinary Studies.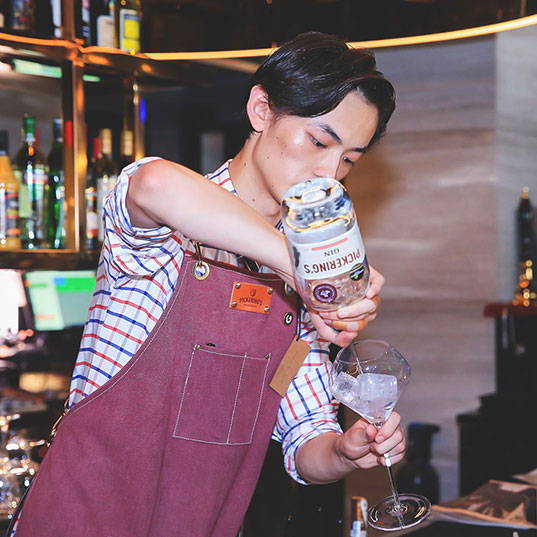 Pickering's Gin and Seafood Bar: The First Gin Bar in Beijing
In July 2018 we launched Beijing's first ever Gin Bar. 'What? Where? Why?' you ask. Well, we may make small batch gin from a 400 square foot distillery in Edinburgh, but we have a determinedly global outlook – much like our home city of Edinburgh.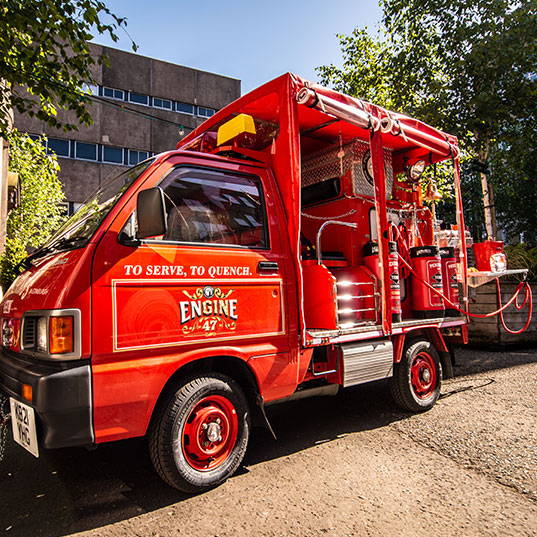 The EnGINEe47 has her first Gin-mergency
Making her debut on World Gin Day 2018, EnGINe47 delighted guests at Brewhemia, our World Gin Day partner, by distributing free G&Ts to the wandering and the thirsty. Needless to say, it was a rip-roaring success.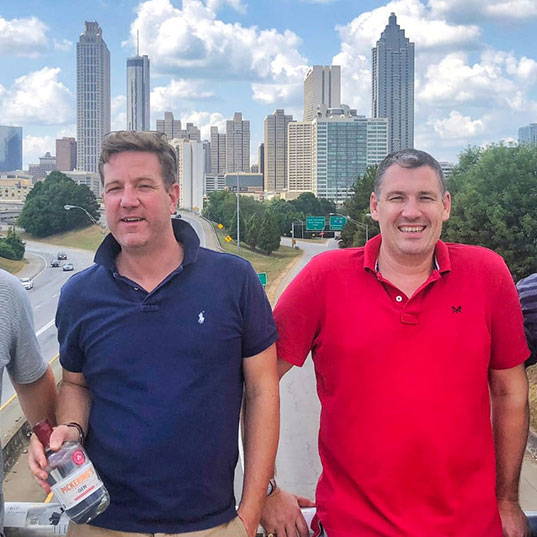 Pickering's Gin now available in the USA
We've been eagerly pursuing the American market even since winning a loyal set of American #Ginfriends after our Pickering's Gin Baubles went…well…viral across the world in 2016. Our little Christmas ornaments filled with gin moved the emotions of Brits and Americans alike and were soon picked up by news desks Stateside, including USA Today, ABC News and even Cosmopolitan magazine.